Integrating Oral Health Into Primary Care Requires More Than Just Treatment Planning!
Speaker(s): Dr. Jack Dillenberg DDS, MPH
This unique program will discuss issues and recommendations for integrating oral health into primary care.
This includes suggestions that will assist you in engaging primary care providers and community members. The role of telehealth and other innovations will also be addressed, especially as we strive to meet the oral health and overall health needs of the 60 million Americans with disabilities.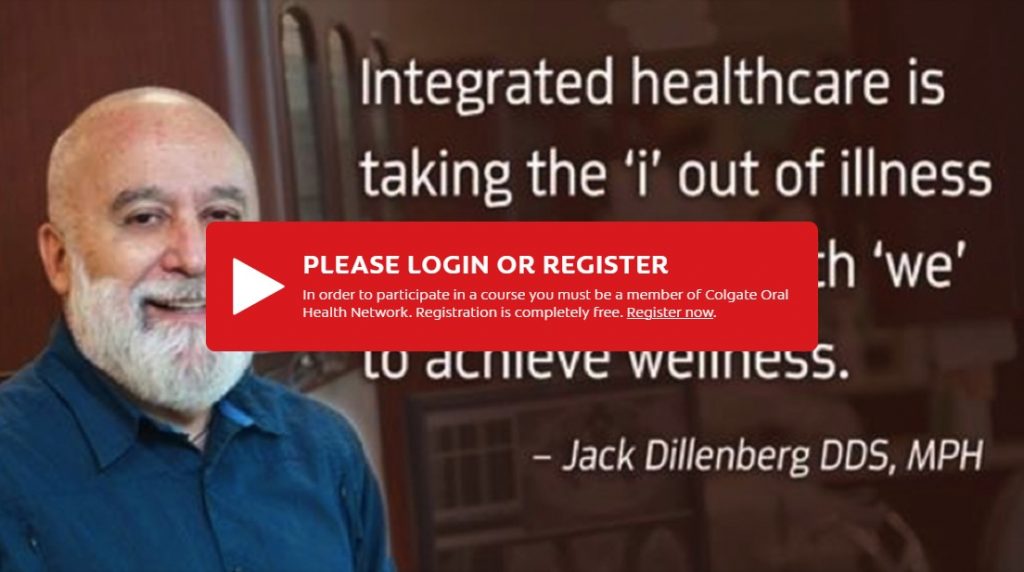 Participants will learn:
Explain the qualities needed for success in the emerging health care system.
Understand the importance of good oral health in improving overall health
Recognize what qualities an effective leader must have to create positive change in the community
Describe the importance of innovative technology to improve access and health literacy
Available at:
Colgate Oral Health Network
https://www.colgateoralhealthnetwork.com/webinar/integrating-oral-health-into-primary-care-requires-more-than-just-treatment-planning/