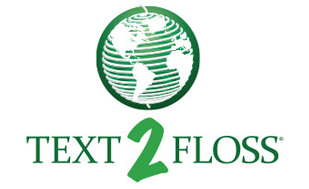 The Start of Text2Floss
Oral Health promotions via Short Messaging System (SMS) or commonly known as texting has the potential to be a great tool to improve the oral health of individuals in the global community. SMS technology is an innovative and cost-effective way to promote oral health and could be a gateway to health and wellness. The goal of theText2Floss initial project was to engage the public in brushing, flossing, and rinsing via mobile technology.
Now with Text2Floss:
Mobile application to Improve Oral Health
Text2Floss is building the public's awareness of dental health's role as the gateway to overall, whole-body health and wellness. Text2Floss provides oral health messages, tips, and reminders to help patients manage their oral health. Preventive oral health practices are reinforced including the importance of daily flossing. 
The comprehensive Text2Floss oral health application has a wide-ranging impact for dentists, hygienists, the individual consumer and the entire industry advocating oral health including oral pH. Intervention can raise a participant's dental IQ and compel them to better comply with the oral health provider's advice, seek preventive services and practice good oral home care.
The implications are far-reaching, from pediatrics to geriatrics and from mental health to overall wellness.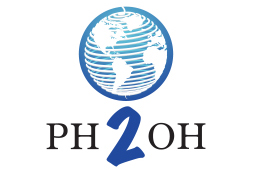 The Purpose of PH2OH
The purpose of PH of Oral Health PH2OH initiative is to deliver new technology for pH saliva testing. This new innovation involves a mobile phone application to capture time-sensitive data and to communicate with the server in compliance with HIPPA regulations. Currently, saliva-testing examination tool is used by the dental team to educate patients, assist in preventive treatment planning and properly select dental materials in order to initiate changes in the patient's oral hygiene. The dental team currently measures saliva pH through pH level test strip.

The Mission of Dr. Healthy Mouth
Dr. Healthy Mouth is a comprehensive initiative to provide education to the public on the connection between oral health and overall health. The goal is to change the public mindset about dental care, showing that it is both essential and safe. This will be accomplished through a multi-pronged program of national and local media, training certifications, webinars, in-offices, and in-school educational programs. 
The expanded mission of Dr. Healthy Mouth is to be used as a funding source for Global Smile Health whose mission is to improve oral and overall health of the underserved globally. This includes those with developmental disabilities, the elderly, those without access to care and children. Dr. Healthy Mouth will provide innovative, meaningful approaches to help local health providers feel comfortable integrating their important work with other leaders and community members.